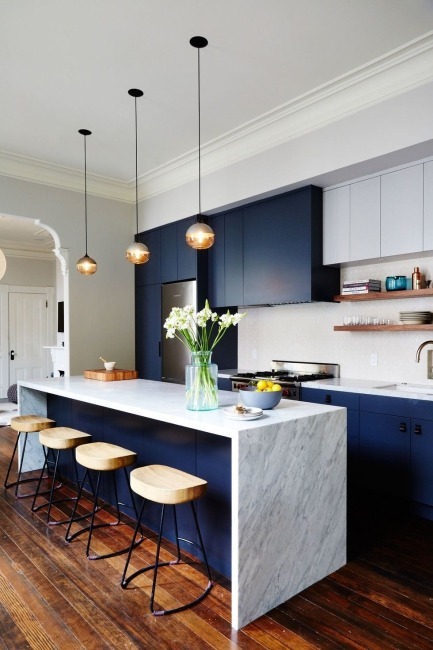 Drop Pendant Lighting
The long drop on these pendants makes enough of a statement, so the bulbs can err on the smaller side.
That way, they don't overwhelm the island but still provide accent lighting to show off your custom stone countertop.
They are hard to ignore in a modern or contemporary bath.
The waterfall design allows you to show off the same material of the countertop. Elevate an ordinary island or cabinet to a whole new level. It's such a simple feature that makes such a big difference to a kitchen or ensuite.